Ready to be a House Painter? Here's How to Paint your Home on a Tight Budget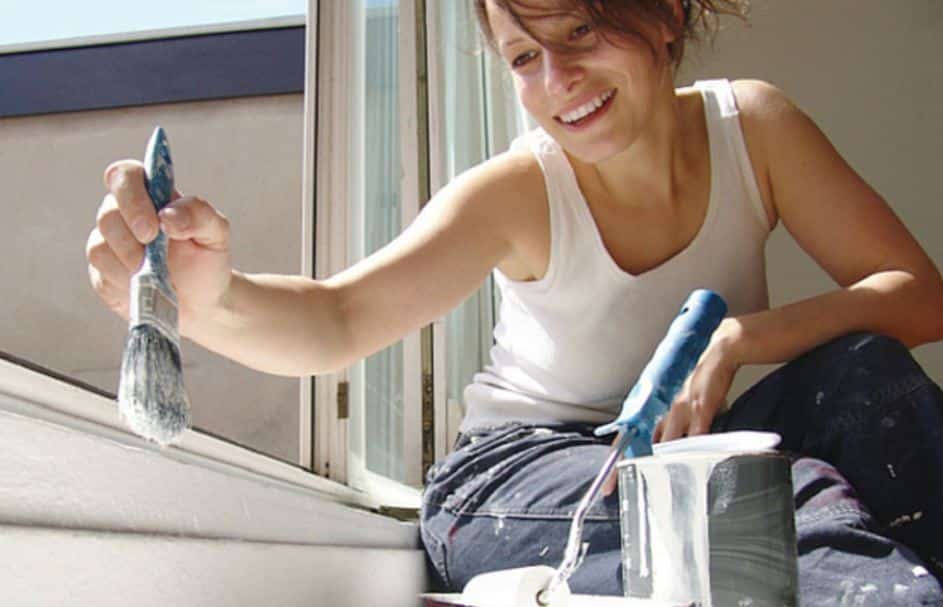 If you're looking to paint your house but are on a tight budget, you need not worry as you can still make your home look like a million dollars without spending that much. Here are some practical tips that you can follow whether you choose to hire a contractor or go the DIY route.
Only Pick the Best
Always choose quality –  whether it's the tools you'll be using, the house painter you'll be hiring and down to the kind of paint you choose, it's always a wise move to choose quality. It can cost more upfront but can save you more money in the long run.
The main purpose of quality – paint, tools, and painters – is to ensure that the paint lasts longer and does its job to add colour, interest, and protect your home from the elements. A good quality house painter like BJC Painting Services ensures that the job gets done right and on time, good quality paint lasts longer compared to cheap quality ones and be sure to pick out low to no-VOC paints for your indoor areas. Quality also matters for tools like rollers and brushes – tools that are well made and designed makes the paint go on the surface as smooth as butter.
Proper Prep Work
Before you even start to paint your home, you need to prepare it first. Known as surface preparation, this is done to ensure that the surface to be painted is clean, smooth and stripped of any old layers of paint which is quite common in many older homes. Doing so ensures that the new coat of paint will be able to stick and adhere better to the walls of your home. Oh, and don't forget the primer!
Another good reason to prepare your home is to also make sure that any harmful materials like asbestos are thoroughly removed. This will also guarantee that your home doesn't just look nice, but it will be safe too!
Prep work also includes moving out any furniture and covering any pieces of furniture (and plants and bushes) or sealing off the workspace area to prevent any accidents. That way, work can be done in a fast, safe, and efficient manner.
Have a Plan
Since you are painting your home on a budget, a solid plan can be of great help to make sure that your painting project pushes through without a hitch. A plan can be as simple as asking "What areas of the house need painting?".  These parts can include the facade and areas that experience a lot of wear and tear by being exposed to the elements. Proper planning also includes calculating how much paint you will be actually needing (you can do this by calculating the surface areas) plus extra for touch-ups here and there.
If you're working with a house painter, make sure to get one that truly understands your needs and knows what to do and how to do it right. You can check out the work BJC Painting has done for a client from the below video.
Planning also includes timing things right – you can take advantage of lower contractor rates during "slow seasons' ' such as winter which is a good time for painting your interiors. The months of March and November, meanwhile, are great for exterior painting projects. You can check with them for any promotional rates running at those times. If going the DIY route, you also want to paint your home when you have ample time to get it done (such as long weekends and holidays) and for the paint to dry properly.
Use Colours Wisely
We all know that colour choice can make or break a home – from comfort to curb appeal. Ideally, choose colours that work well with your environment. Lighter colours are great in brightening up and cooling down spaces but it also means that any dirt or grime can be easily seen. Consider too the amount of time you want to invest in maintaining the space. Darker colours on the other hand can add that touch of drama you are looking for, but too much of it can be overwhelming and darker colours tend to retain heat more.
To still make an impact with colour, you can opt to use it for accents such as with doors, shutters, and trim. And always remember to confirm your colour choices with paint samples and test them against the fabrics, furniture, and other existing colours that you already have.
We hope you've found these tips to be helpful. Happy painting!
Also, Get asbestos removal services in Dallas and surrounding areas. You can search the term "asbestos removal Dallas" and you will amazing services there.