Rick Ross House: His Million-Dollar Mansion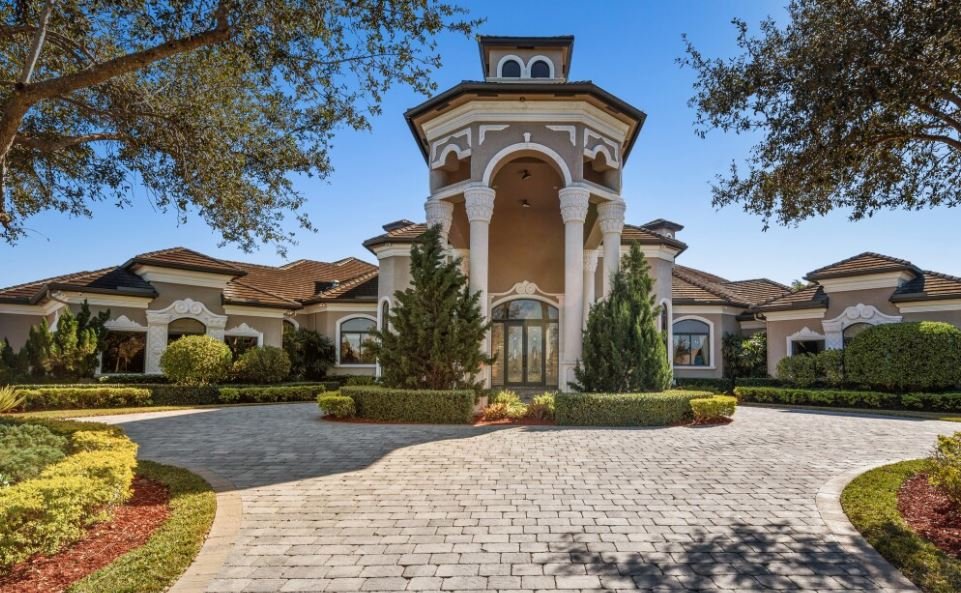 If you're a fan of rap music, you're probably familiar with Rick Ross. This famous rapper has made a fortune in the music industry, and his house is proof of that. Situated on 235 acres of land in Georgia, It's full of luxurious features that are sure to impress, so if you're curious about what it looks like inside. Read this article to learn about the Rick Ross house and many more things.
[lwptoc]
Who is Rick Ross?
Rick Ross is an American rapper, songwriter, entrepreneur, and record executive. He is the founder and C.E.O. of Maybach Music Group and signed a joint venture deal with Jay-Z's Roc Nation. Ross has released nine studio albums, with his latest being Port of Miami 2. His biggest hit is "Hustlin'," which peaked at number six on the Billboard Hot 100.
The early life of the Rick Ross
On 28th January 1976, Rick Ross was born in Mississippi. His mother, Tommie Lee, was a power plant worker, and his father, Anthony Roberts, was a boxer who died when Ross was just a child. However, he was raised in Florida and attended the Miami Carol City Senior High School. After graduation, Ross briefly attended the Historically Black College Albany State University on a football scholarship before dropping out to pursue a career in music.
Family and friends of Ricky Ross
Ross has three children, two sons, and a daughter. He welcomed his first child, a son named William Leonard Roberts III, in 2002. His second son, Benjamin, was born in 2008. Ross also has a daughter named Toie.
The career of Rick Ross
Ross began his rap career in the early 2000s, releasing his debut album Port of Miami in 2006. The album was a commercial success, debuting at number one on the Billboard 200 and selling over 187,000 copies in its first week.
It featured the hit single "Hustlin'," which peaked at number six on the Billboard Hot 100. Ross' subsequent albums include Trilla (2008), Deeper Than Rap (2009), Teflon Don (2010), God Forgives, I Don't (2012), Mastermind (2014), Hood Billionaire (2014), Black Market (2015), and Rather You Than Me (2017).
Achievements of Rick Ross
Ross has been nominated for five Grammy Awards, including Best Rap Album for Deeper Than Rap and God Forgives, I Don't. Rick Ross is a famous American rapper, songwriter, and entrepreneur. If we talk about the net worth of Rick Ross then it is $40 million.
Other than this he is known for his famous singles like Port of Miami, Blowin Money Fast, Trilla, Teflon Don, I Don't, Black Market, God Forgives, Hood Billionaire, Rather You Than Me, and some others. All these singles are famous and well-known.
Ross has won multiple B.E.T. Awards, American Music Awards, and MTV awards. In addition to his successful music career, Ross is also the founder of the record label Maybach Music Group and the fashion line Belaire.
Rick Ross House
If we talk about the Rick Ross house address, it is present in Atlanta, Georgia; 30214. The landmark of the whole house is 235 acres, and according to the resources, the total price of this land in 2022 is $10 million. However, inside this land, you will find a beautiful mansion on 55,000 sq ft. Inside rick ross house, you will see an indoor movie theater, basketball court, more than twenty bathrooms, and twelve bedrooms. If we calculate all the rooms of this amazing mansion, it contains 109 rooms.
The private room of Rick in the rick ross house contains a marble floor, a modern bathroom with a big bathtub, and a lot of space. The interesting thing about the Rick Ross house Atlantathat he told his YouTube video is that he completely walked through his house in two to three days. Rick always wanted this type of big house, and he loved it.
Behind all the rooms, there is a big swimming pool of about 350,000 gallons. Rick Ross said that he would use this pool for the largest parties in the United States of America. His house also contains big garage cars, and he also has more than 100 cars. But the favorite car of Rick Ross is Rolls Royce.
If we talk about the cars collection of the Rick Ross cars, he has a huge collection of the Bentley, 4×4 Ford, Ferrari, Mercedes Benz, and many other cars. Other than this, this rapper also contains a large collection of expensive and modern sneakers. The best thing about his house is that the pool of this house is so big, and because of this, too many big companies have asked him to train their horses, and they are ready to give him "six figures."
The house's other features contain the big dining room; this amazing room can handle more than a hundred people at a time. You should know that in the 235 acres, there are 10 million sq ft, which is equal to the square kilometer.
Conclusion:
Now you know everything about the rick ross house in Atlanta and the total assets he has. Rick is one of the richest rappers globally, and his house is the biggest proof of that. This mansion is situated in the biggest city in America, Los Angeles. The total value of this house is more than $10 million, and it is situated on 235 acres.
Also, check out: Colleen Ballinger House: Creative LA Pad