Stainless Steel Restaurant Equipment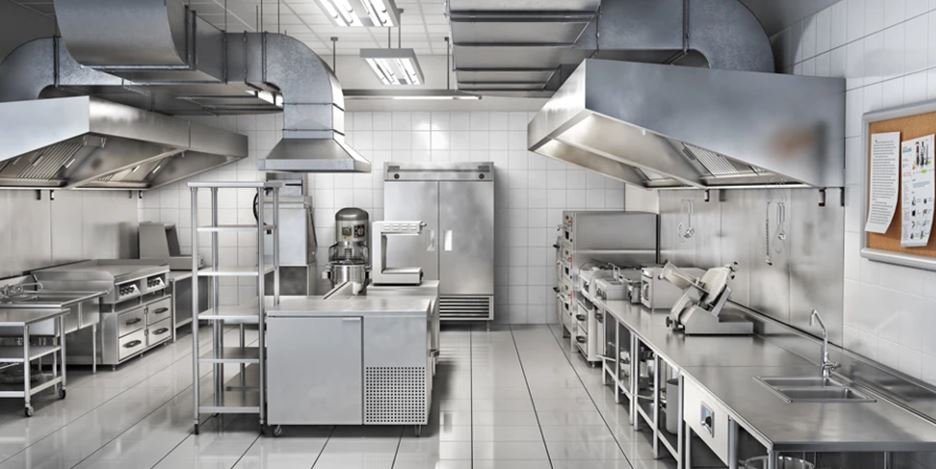 Stainless steel restaurant equipment is an integral part of various workrooms, cafes, bars, canteens.  Without it, it is impossible to equip a zone for processing products, a storage zone, as well as storing dishes and inventory.  The quality and efficiency of the work of the company's personnel depends on the competent selection of furniture from the catalog.
Kitchen furniture should combine high functionality, practicality, design reliability and at the same time occupy a minimum area and create comfort. The assortment of goods is very large, because of which there may be the fear of choosing the wrong one. For the ideal operation of the restaurant you need to invest in the right restaurant equipment, such as:
Kitchen equipment — production tables, racks and other neutral kitchen equipment;
Equipment for bars — sideboards, trolleys and accessories for storing bar utensils;
Equipment for cafes and canteens — showcases, distribution lines, racks.
The list of neutral equipment is not limited to these main items.  You can also buy many others — confectionery and gastronomic hairpins, cutlery and pizza oven holders, serving trolleys and meat cutting tables.
So why is Steel so Good?
Environmental friendliness and hygiene are indicators given special attention today.  It is the use of stainless steel restaurant equipment that prevents the appearance of mold and fungi. The main advantages of using stainless steel are:
Products become durable. They become more reliable and can last for a long time, which is more than ten years.
Heat resistance. Products can withstand temperature extremes and become resistant to high temperatures.
Products become resistant to any environmental conditions.
Products are made from environmentally friendly materials.
Products are attractive in terms of external characteristics.
Products are not exposed to the formation of rust and plaque.
Each institution is trying to make in an exclusive and unique style. The uniqueness of stainless steel kitchen equipment is that it will suit absolutely any interior.
Stainless steel equipment is easy to clean, resistant to acids and detergents, and is highly durable. Also, it is not affected by temperature changes, room humidity, and exposure to sunlight. Such restaurant supply is considered ideal for daily use.
Thus, stainless steel kitchen equipment is the convenience, functionality, and reliability of the workplace. Properly selected furniture for the kitchen is an opportunity to attract not only local residents, but also tourists to your cafe or restaurant, because you always want to spend time in a cozy and beautiful place, and, as you know, the kitchen plays the most important role in this.
In addition, such equipment has quality certificates and a guarantee. Also, such manufacturers work under the order. This allows each client to choose an individual model with non-standard sizes or original design. Such products, as a good table, are easy to install and provide an opportunity to rationally equip the workplace.
You can also purchase laboratory furniture made of stainless steel (taking into account the peculiarities of operation and sanitation).  Such products are mainly made of medical steel, especially resistant to chemical attack.
Read more: What You Should Know Before Buying A Steel Building