Switching from Land-Based to Online Casinos: An Easy Guide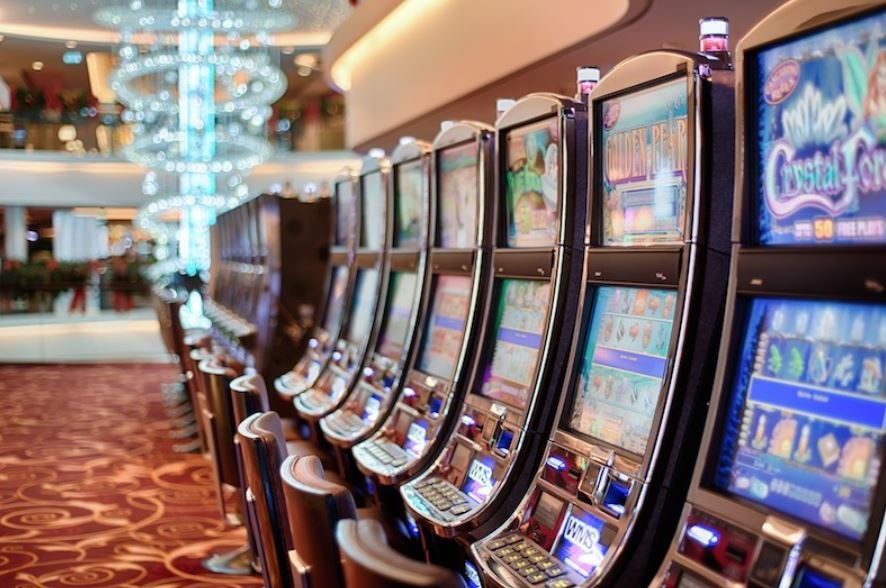 The appeal of brick-and-mortar casinos with opulent floors and exclusive tables is hard to beat. But what happens when you decide to enter the online realm? How do you prepare for such an experience?
It can be tough to switch gears and transfer into the digital world of gambling. For most, it seems like they have to re-learn everything they've learned about casino games, but that doesn't have to be the case. Here's an easy guide for switching from land-based to online casino gaming provided by us.
Online Gaming 101: From Registration to Payouts
The first step is to register. The perk of doing this is that you don't have to leave your home. Just fire up your PC, laptop, tablet, or mobile – all devices are supported – and head to the casino's official website. When you get there, you will have a plethora of things to have in mind, from registration to payouts. Luckily, most things stay the same, and the only difference is that they are now done online.
So, here are the basic elements of an online casino experience.
Registration – opening a new account
Deposit funds – placing the first deposit
Welcome Bonus – claiming the housewarming gift that includes free spins or cash
Online Gaming – the actual part where you play online games
Withdrawals – cashing out the winnings from the account
Registration and First Deposit
The first three items on our list are actually connected. If you've decided to play at the casino, you will have to become a registered player by supplying personal info to confirm your identity.
This usually includes:
Name
Date of birth/age
Country of residence
Email or phone
Banking information
Banking information may or may not be included here, as you are not required to place a deposit right away. Newcomers first fill out the registration form and then confirm their email address via sent email or SMS on the phone. When this is over, you will officially become a registered player at the casino.
The next thing you should focus on is the first deposit. Deposits are important as they represent the funds you will use for gaming later. In most cases, they are a requirement if you want to claim the casino's Welcome Bonus. But before we get to bonuses and games, we should discuss online casino banking.
Pro Tip: Get Used to Online Payments
Online casino banking entails a chosen payment provider which accepts deposits/withdrawals at the gambling site. To see which one you can use, you can check the casino's list of options. Typically, casinos offer credit/debit cards like Visa and MasterCard, direct bank transfers, e-wallets like Neteller, PayPal, and Skrill, and sometimes even cryptocurrencies. Pick the one you use already for online payments and then initiate a new deposit request from your account.
Bonuses and Casino Games Online
While placing the first deposit, you might notice a little option to claim the Welcome Bonus. Bonuses are a big deal at online casinos, as they are the primary means of attracting new players to the site. Some even say they are better than land-based bonuses as they offer greater variety. For instance, you get free spins for slot online games, chips for table games, and cash to use on any game you like. Bigger casino tournaments and limited-time events might offer trips to exotic destinations, gadgets, cars, personal account benefits, and other valuable gifts.
To claim a Welcome Bonus, follow the instructions the casino has provided to get to the bonus. In most cases, the bonus you get is a percentage of the deposit amount – such as 100% of the deposit, or 200%. It is not strange to see a bonus code requirement, but the casino provides the code for newcomers.
Once you claim the bonus, it's time to play. The gratis cash/spins that you've gained through the Welcome Offer can be used on any game in the digital lobby, including slots, roulette, blackjack, and live dealer games. Check with the casino which games are a requirement for wagering requirements that come with the bonus.
But let's talk about gaming. When you enter the site lobby, you will see a plethora of tiny game icons that are waiting for you. These are all games that you can play. The rules are the same as at land-based venues: place a wager and play the game like you used to before. It might be weird at the beginning since everything happens online, but you will soon see how improved gaming is thanks to cutting-edge software powering it.
Pro Tip: Try Live Dealer Games
We recommend trying out live casino games as they are the closest thing to a land-based casino experience that you can get at online sites. Live dealer games are classic table games and live shows played in real-time with actual dealers. When it comes to the selection of games, you can play standard gambling games like poker, baccarat, roulette, and blackjack, or try the more exotic live game shows such as Mega Ball or Crazy Time.  Casinos stream in HD a table where a croupier plays the game, while players tune in via cameras. The dealers cannot see nor hear you, but you can chat with them via Live Chat by typing in a message.
Online Withdrawals of Winnings
The last part of your adventure is the withdrawal procedure. You've had your fun and now it's time to cash out. To do so, head to the banking section and start a new withdrawal request.
For this, you will need a withdrawal-friendly payment service, completed wagering requirements, and a chosen amount of funds you wish to cash out. Note that this procedure might take longer to complete as casinos need to verify the request and payout the money. The money typically arrives at the desired destination within a day or two.
And that, ladies and gentlemen, is how you switch to online casinos. The switch might be a little overwhelming to some, but once you get used to playing casino games online, you will see that it's more than worth it.
Read more: What's The Difference Between Slot Games And Other Casinos?