Tips for Players Wishing to Start World of Warcraft Raids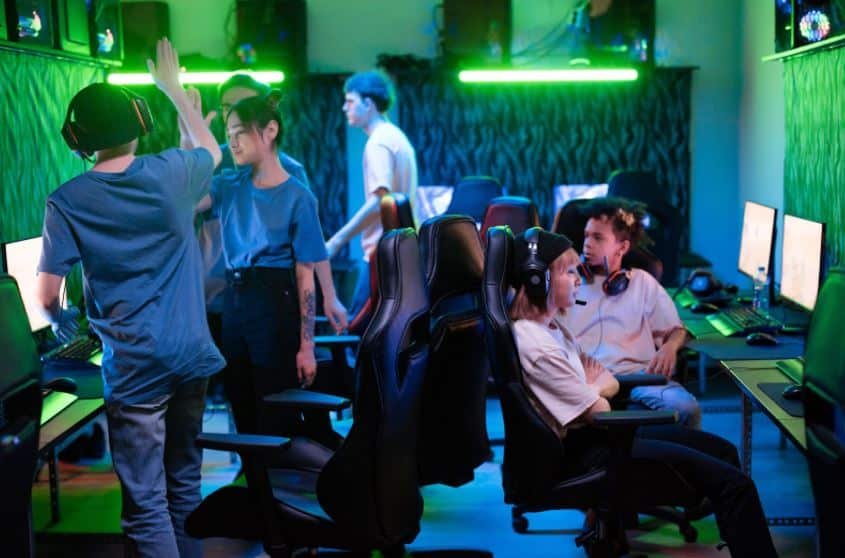 Over its seventeen-year history, World of Warcraft has experienced various legendary events that continue to occur to this day. Many players already know this game from start to finish, while others have just joined this famous video game.
In this post, we've put together a lot of useful information for newbies looking to tackle raids of varying difficulty levels, as well as how to make the most of your time in the game.
[lwptoc]
Gather a group
First of all, you should understand that in the game you can choose the level of difficulty of raids from four possible ones, starting with the simple ones and ending with the most difficult ones. If you are still a beginner and want to experience the course of the raid in easy mode, then you can do it simply by queuing up and waiting for other players to join you, automatically creating a group. If you want to conquer more complex forays, then for this you will need to organize a team of strong and experienced gamers in advance.
You can put your skills to the test by taking part in raids like Icecrown Citadel, the Emerald Nightmare, or Hellfire Citadel. Some of them are heroic, for example, Castle Nathria or Sanctum of Domination. To succeed in the last mentioned, you may want to use the Heroic SoD carry, which will help complete the full playthrough, as well as the Domination Armor set and Weapons.
If you want to get into a random group of players, then you should consider that you must have excellent equipment. Beginners will not be able to join groups that are about to go to the advanced levels, since you will not be able to surprise the group members with your stat.
Become a member of the guild
If you are often faced with the fact that you are not taken into a group because of a small number of achievements, then you can try your luck by trying to find a guild. However, player guilds rarely go on raids. They are more interested in player versus player mode or walking through dungeons in search of Mythic Keys. You can try to find a guild by interest using the built-in community search.
Also, keep in mind that it will be difficult for you to get into a guild that has high raid progress. Once in the interview, you will need to talk about your gaming experience, your maximum damage per second, as well as detailed tactics of battles with bosses from other raids.
Without high-profile achievements or much experience, you can stand out from the crowd by being a player who spends a lot of time playing the game and regularly completes tasks. You will not be able to get into the highest-rated guilds, however, you can be noticed by a group with an average progress rate.
No room for mistakes
Using the Warcraft Logs, your group can track your level of progress. Any activity that will put everything in its place will be displayed here. You can complete challenges, however, if you make simple mistakes that lead to the death of the character, then you cannot lie that you are a great player. Your every action is displayed in your journal. Otherwise, if you have excellent performance, then the guilds will invite you to become a member of the group.
You need to pay special attention to the equipment of your character. Equipment level also plays a special role in your achievements. To get top-notch gear, you can complete daily quests and dungeons. In addition, you should enhance your artifacts. If you work on this, then you can get high-level armor in a short time and collect all the pieces of equipment.
Maximum effort
If you do not want to remain in the ranks of mediocre players, then you should do your best, study other experienced players, and also put your knowledge into practice. Your best bet is to continually work to reduce bugs in your Hero Skill Sequence, upgrade and keep an eye on new and improved items to customize your Hero's class.
You have a great opportunity to learn the actions and skills of experienced players. Based on their example, you will learn to understand what talents are important, what strategies are successful in boss battles, and what skills you need to develop. You will be faced with a huge number of diverse situations to which you need to find a special approach. In some cases, you need to do as much damage as possible, while in others you need to stay alive as long as possible using defensive talents.
Conclusion
As you begin your adventure in World of Warcraft, there are certain challenges you must be prepared for. To start going to raids, you need to look for groups or guilds. By increasing the number of your achievements, experience, character, and talents, you will become a useful asset for any group.
Read more: 5 Games of Tampa Bay Rays that are Worth Rewatching