Want To Improve Patient Safety? Ways To Invest In Your Nurses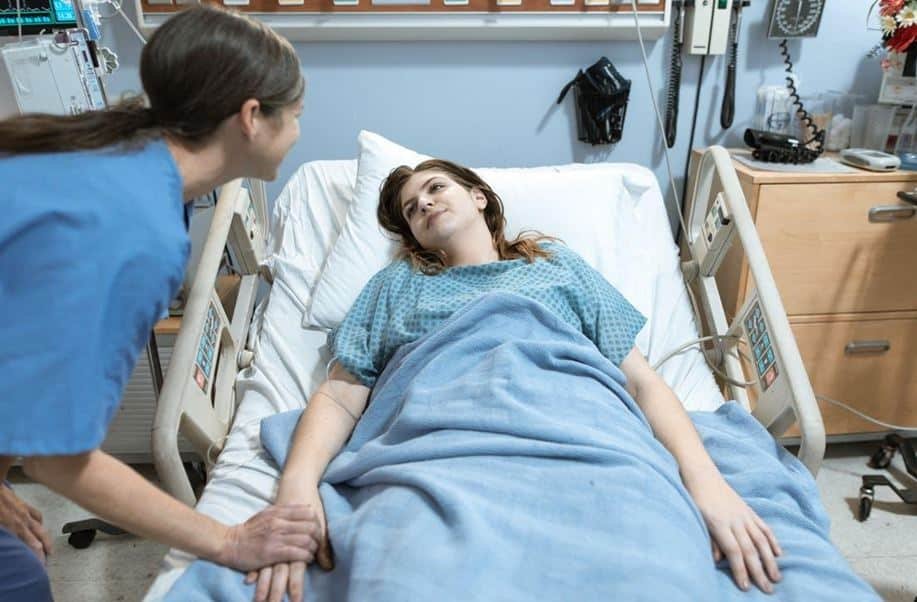 Nurses are the backbone of the healthcare industry, as they are instrumental in regulating and enhancing patient care. Nurses spend most of their time directly in contact with patients, and their involvement is greater than other healthcare professionals. They are the first medical professionals to cater to patients walking into the ER or a medical facility.
Naturally, nurses have a significant role in patient safety and positive treatment outcomes. After all, they manage everything from monitoring vital signs and administering medications to raising awareness and monitoring treatment progress. Nurses are vital to ensure patient safety within healthcare settings and once patients leave the facility. And therefore, the best way to improve patient safety is by investing in your nurses.
Healthcare environments with skilled nurse leaders can pave the way to improved patient safety and exceptional quality standards. Keep reading to explore how healthcare leaders can invest in their nurses to improve patient safety standards.
[lwptoc]
Promoting Academic Advancement & Professional Growth
In recent years, the demand for MSN and DNP nurses has increased dramatically, particularly given the acute shortages of skilled physicians. Highly skilled and trained nursing leaders with advanced academic qualifications are instrumental in improving healthcare standards and regulating patient safety. Highly qualified nursing leaders train young nurses and regulate safety standards to ensure positive treatment outcomes.
However, unfortunately, not all nurses can benefit from academic advancement. Nursing is a demanding and tiresome profession that leaves little room for personal growth and career planning. But nurses must prioritize professional development and explore e-learning opportunities. For instance, young professionals can pursue an online BSN to DNP program to balance their academic and work routines with flexibility.
E-learning platforms and online accreditations allow nurses to advance their careers and carve out clinical significance alongside financial stability. A DNP program paves the road to leadership, allowing nurses to take control of their career trajectory. A doctoral program can open many doors leading to lucrative opportunities in the healthcare and education sectors.
Nurse Training in Emerging Practices & Safety Standards
Nurses undergo rigorous training and academic learning in college. Later, they learn on the job while performing under extreme pressure. But is academic and on-the-job learning enough to ensure they maintain world-leading patient safety standards? Not necessarily!
Nurses perform under extreme pressure, as they mainly deal with life and death emergencies. It's natural to make mistakes when performing under duress and carrying the weight of numerous ethical considerations. Therefore, healthcare leaders must equip nurses with digital devices, emerging solutions, and ongoing training in safety regulation.
Hospitals and healthcare facilities can collaborate with nursing educators and researchers to hold insightful training sessions. Nurses can attend workshops and seminars introducing peer-reviewed practices to regulate and improve patient safety standards. Training nurses is the best strategy to invest in their skills and support professional development and growth.
Ensure a Healthy Work-Life Balance
Healthcare professionals, especially nurses, experience severe burnout as they struggle to find a healthy work-life balance. Nurses have exhausting shifts that often deprive them of adequate water, nutrition, and exercise. They cannot enjoy the little pleasures of life, like having dinner with their families or a luxurious bath.
They spend their days running up and down the hallways, catering to patients, and coordinating with healthcare professionals. By the time they get home, they are drained of energy and effort to engage in anything else. They perform these exhausting shifts yearly, creating a mundane lifestyle that doesn't leave room for much else.
It's natural for nursing professionals to feel out of touch with family members and feel guilty about withholding time from loved ones. Healthcare leaders must ensure flexible work routines and schedules that allow nurses to enjoy a healthy work-life balance. Nurses are likely to maintain their dedication to patient safety and care when leading fulfilling and rewarding lives.
Combatting & Busting Occupational Stress
Nurses deal with overwhelming amounts of occupational stress, particularly professionals serving in the ER and surgical units. It's not easy to deal with life-and-death emergencies and witness patients struggling to breathe or function normally. The nursing profession exudes severe bouts of occupational stress that threaten the health and wellbeing of professionals.
Hospitals must help nurses manage occupational stress by providing facilities that reduce their burden and promote mental wellbeing. For instance, the hospital administration can offer more sick days and paid vacations to let them relax. The administration can also set up a daycare facility to reduce the burden of motherly responsibilities.
Providing access to an in-house therapist to help them deal with occupational stress without financial burdens is the most viable solution. Combatting occupational stress will help nurses perform their job to the best of their abilities. It will also bring dramatic improvements in patient care and safety regulation.
Final Thoughts
Patient care quality and safety regulation are directly associated with the efficiency and wellbeing of nurses. When nurses are looked after and encouraged to pursue professional growth, they are more dedicated to their profession. The dynamics of motivation are straightforward.
When the administration invests in the wellbeing and professional development of nurses, the investment will reflect through improved quality standards. Sadly, nurses go under-acknowledged despite their mammoth contributions to the healthcare sector. Nurses are better able to monitor patient safety when they are trained in emerging techniques and rewarded adequately.