The Best Sports to Bet on in 2022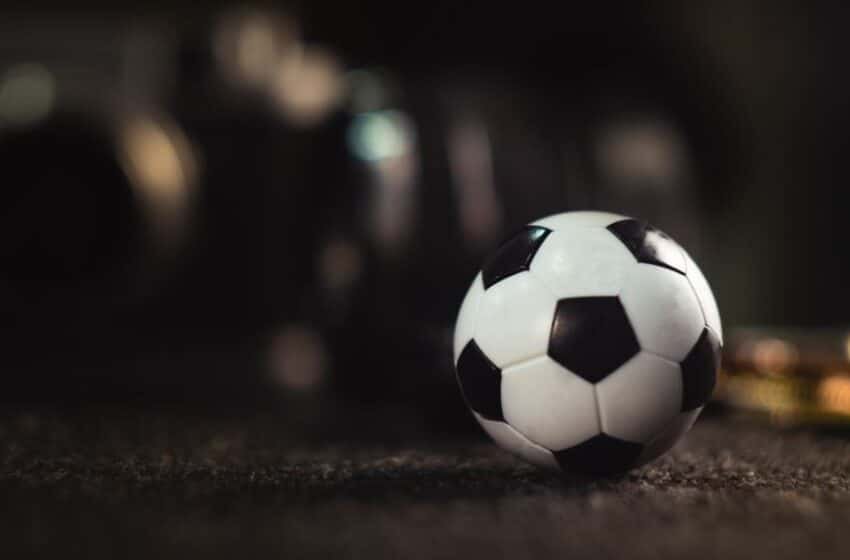 As sports betting becomes more and more popular with the masses, and the sports (nationally and globally) begin to promote sports betting more and more heavily, a problem begins to occur for potential bettors that didn't exist in the past: too much choice. When you can bet on anything and everything, it becomes all that much more difficult to decide what to bet on and what a good bet looks like. To counter that, we'll be breaking down what we feel are the best sports to bet on in 2022. 
Betting on NCAA Football
Betting on NCAA Football has never been in a better place. As the conferences condense and the recent NIL rules lead to more talented teams than ever, there are betting opportunities for both powerhouse programs, and for undervalued underdogs who may have a better shot than the odds indicate, due to tougher (or easier) schedules that aren't recognized ahead of time, differences in travel from years past, and the increasing likelihood that players who aren't likely to be drafted early in the NFL draft will stay in college due to the potential for still profiting off of their likenesses. The continuity that some programs will be able to build up may be able to overcome the talent advantage that other richer, larger programs may have at their disposal, as those larger programs will likely send more players to the draft on a year-to-year basis.

Take Alabama, for instance. A perennial powerhouse and arguably the best college program of the past decade, their program (and their coach, Nick Saban) are known for being a pipeline to the NFL. But with other schools now able to even the playing field and pursue players of a similar talent as Alabama, that may not be the case for much longer – the continuity of other, less renowned programs may lead to more cohesive teams, and the talent advantage that Saban traditionally enjoys may level out. But because of the renown & history of the program and it's coach, casual bettors may continue to put heavy money on Alabama, shifting lines ever further in their favor. With an opportunity like that, educated bettors who do their homework and find cracks in the market that didn't previously exist would be able to find better odds than expected on very live dogs, and may be able to profit off of overly inflated spreads or even the potential rare Alabama loss.
There are many casual fans of NCAA Football, and NCAAF odds reflect that. With an ever increasing pool of talent, and more bowl opportunities than ever before, 2022 could be a fantastic year for bettors willing to do their homework on collegiate football, and who can discern between undervalued and overvalued odds for their preferred respective teams and matchups. 
Betting on the NFL
In 2022, the NCAA won't be the only football that we encourage educated & dedicated bettors to take a look at. As always, the NFL will be one of the best sports for both casual & professional bettors who are willing to do their homework and bet with their brains rather than their hearts. As a league and sport that has the attention of half of the United States population, NFL odds are available for just about everything within the confines of the league that viewers can take note of – from the draft, to the coin toss, to the halftime show entertainment, to the final score, the options are seemingly limitless. And with limitless options comes a large number of bad options.
Things that are left up to pure chance aren't the preferred bets of educated bettors – betting for a tie may look like it has super appealing odds, but of the thousand plus games that have been played since the current overtime rules went into effect in 2017, only 69 have gone to overtime and only 5 in total have ended in a tie. Even if you're able to find highly inflated odds, those are still objectively bad odds for something as rare as that. When you're betting on the NFL, the key is to find the best bets for overlooked portions of the market, and to educate yourself on match-ups in a way that you can't for sports like college football, where there are hundreds of teams rather than three dozen.
With the size of leagues like the NFL and NBA, the key to making educated bets and taking advantage of undervalued or overvalued lines is to know the match-ups and to avoid personal involvement in your bets. A Patriots fan may want to bet the Pats Moneyline every week, thinking that they'll go 17 and 0 and repeat the prime Tom Brady glory days, but that would be objectively a bad choice in a league that has more parity than ever, and for a team that is experiencing their first down years in two decades. And, for the inverse, a Patriots hater may make it their mission to bet against the Pats week in and week out. The key to being a responsible, successful NFL bettor is to be neither of these people. Read the match-ups, find the undervalued lines (they may not come around every week, so it's key to not try to find something that may not exist), and place your bets at the right time when subjective thought and objective proof have the best shot at aligning with each other.
With so many fans, NFL odds can be swung a lot by narratives and beliefs that are shaped by sportscasters, journalists, and what viewers saw the week before. To be a successful bettor in 2022, and to make money betting on the NFL, an educated bettor can and will cut through the noise, and use genuine analysis in their bets, rather than gut instinct and the opinions of talking heads – many of whom are just trying to fill airtime. 
Check out: 18 Sports Betting Mistakes and How to Avoid Them in 2022