How do I Convert my Website to E-Commerce App?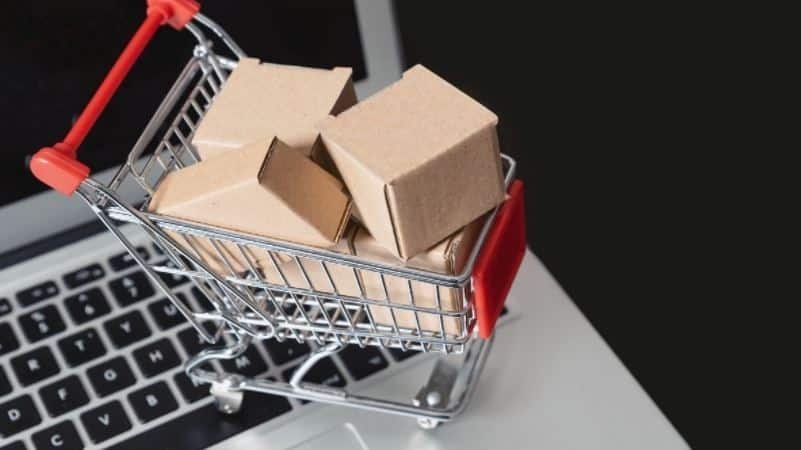 The e-commerce industry is currently booming. The last couple of decades have seen tremendous growth in online adoption across the globe. Almost every business today has shifted its operations online. However, many are still reluctant to invest in mobile apps. While some belief it to be a costly undertaking, others simply lack the resources to manage multiple platforms.
As it happens, there is a simple cost-effective solution that can help e-commerce companies flourish with m-commerce — convert a website to an app.
The global market valuation for mobile apps was around $106.27 billion in 2018. It is expected to grow to $407.13 billion by 2026. There hasn't been a better time for you to expand your business into m-commerce and uncover new revenue streams.
So, if you're having second thoughts about investing in an expensive mobile app, we recommend converting your website to an app at a minimal cost. What's more, with cross-platform development possible today, this will also save you time and efforts on managing different platforms.
Why should you convert a website to an app?
Some benefits of choosing to switch over to a mobile app from a regular mobile website are:
It allows businesses to provide offline access to customers, though with limited capabilities.
It ensures higher visibility to customers.
Businesses can enjoy better connectivity with customers and drive greater engagement.
Mobile apps ensure that regular updates and offers are passed on to customers in a timely manner.
It offers the possibility of a greater degree of personalization.
How to convert a website to an app?
Let us understand how you can convert your website to an eCommerce app:
Decide the platform and infrastructure
App development follows the complete Software Development Life Cycle (SDLC). This includes planning, gathering resources, executing, and final launching.
The first step is to decide on the platform. This should be based on your targeted audience, size of your existing audience, the extent of mobile adoption in your primary market, and funds available to you. Another factor to consider is the mobile application format, whether it will be for Android or iOS, or both.
Another key detail to evaluate would be the platform where the website is created. Some platforms have built-in support for mobile app creation, making it easier to convert to an app. Thus, the knowledge of the website platform will be important in understanding the efforts needed for converting your website to an app.
Related Post: How to Choose the Right E-Commerce Platform in 2021
Maintain consistency across different platforms
Since your customer base is used to a particular format or style on your website, it is important to maintain a similar look and feel on your app to ensure customer retention. This will make navigation easier for existing customers, and also help in promoting a seamless brand image.
Visual branding helps build trust and allows users to access your product's website and app with relative ease.
In case, your website is relatively new with limited customers, you may consider going for a significant revamp. However, even in this case, it is advisable to maintain consistency by remodeling the website as per the design of your app.
It's a great idea to include new features on your mobile app. Not only do mobile apps offer a greater range of functionalities, businesses can also incentivize these features to encourage customers to download their app.
Here are some key features to consider to drive the success of your app:
There needs to be some form of authorization or log in. It could be the regular username/email and password/PIN format or you could allow fingerprint scanning or face recognition as per the operating system you are targeting. Login details can help both the customers and the business to keep track of individual preferences.
Push notifications are an important feature in apps. Any status change, new product addition, or any other information-related offers and discounts to the customers can be delivered through push notifications.
Once you decide to go for it, you should also finalize the categories for which you want a push notification plus its frequency. Users should also have the choice to select and deselect push notifications as required.
Products, Pictures, and Sorting
An important part of your app is how you arrange your products and pictures. As mentioned before, it would be important to keep the look and feel similar to your website, so your existing customers find it easy to use the app.
Good clarity in pictures, ability to zoom, and sort products based on price, ratings, popularity are some key elements to include.
If you want to allow payments through the application, you want to integrate a payment gateway. Choose a gateway that is secure, has the least transaction charges, and provides the latest payment options including UPI and wallets.
Shipment, Tracking, and Status
The app should have a section for tracking the order status. It should include the product details, shipment details, tracking details, and date of delivery. This would help customers to track their products and get latest information on their status as and when they need it.
Every business should prioritize connecting with customers to enhance customer experience. A customer support service that is dedicated to clear doubts regarding products or services, providing support in case of dispute, etc is integral to the success of any app.
Based on the availability of resources, you can offer email support,  live-chat services, or phone-based customer support. Nowadays, you can also opt for an AI-based chatbot integrated into your app. They can help minimize time and effort spent in accomplishing manual, repeated tasks.
VOC or the Voice of Customer is important for all businesses. There should be a section in the app for feedback, concerns, or complaints. This section also gives the customers a feeling of being heard and confidence that the brand is willing to hear them out. Ensure you have this section in your app and website too.
Once the feature list of your app is finalized, the next step would be to engage a development team to build the API for the application. The app should use the same database as your website, and APIs need to be developed for interactions between the application components and servers.
You can either go with Progressive web apps (PWAs), hybrid mobile apps, React Native, native or cross-platform app development to do so.
Once the development is complete, the next logical step would be to test the application to ensure everything is working as expected. For testing, you may also want some existing users to help in User Acceptance Testing (UAT). This will give you feedback on how easily customers can transition from your website to the app.
You need to have a launch strategy in place to ensure your app reaches your targeted audience. You may want to roll out some offers or discounts to existing and new customers to increase app adoption. In addition to this, running innovative and targeted campaigns alongside social media promotions, email marketing, search ads, and influencer marketing, to name a few, can help make your app a success.
Website to app converters
How much does it cost to turn a website into an app?
Now that we have discussed how we can move our existing website to a mobile app, the next big question is — how much does it cost to turn a website into an app?
As it happens, there is no fixed amount for the website to app conversions. The cost typically depends upon the storage needed by your app, its size, complexity, number of features, and development process. On average, a simple app can cost you between $3,000 to $15,000. This number can go as high as $25,000 for a complex app.
If you are low on your funds and still want to migrate to an app, you can try to limit the number of features. You can launch an app with minimal features and include more features when you are financially able to do so.
Yet another option is to use the website to app converters. You'll find several website-to-app converters online like Cordova, Convertify, Appy Pie that function as mobile app development frameworks to transform your website into a mobile app. They are relatively cheap in comparison with native apps and support cross-platform development. They also allow the integration of a wide range of features and functionalities.
But should you use the website to app converters?
Incidentally, converter apps rarely produce the quality, speed, and consistency as native app development does. In addition to this, the resultant mobile apps aren't scalable and may require you to shell out extra at a later point to incorporate new updates and features.
A better solution to cut down costs would be to outsource mobile app development. Looking for talent offshore, especially in Asian countries, can give you access to skilled developers whose charges are relatively low.
Convert your website to an app today
India is the fastest-growing mobile phone market in the world. The same is also true for internet usage, where studies have revealed a 23% increment in the number of internet users from 2019 to 2020. It goes on to show the potential of mobile apps which are positioned to be the drivers of ecommerce website development services in the coming years. Now is the right time to convert your website to an app. Apart from benefiting your business, it will also help you establish long-lasting relationships with customers!
Related post: How to Grow Your Ecommerce Store with Facebook Messenger Marketing