Instagrammable Cafés in Singapore
Benefits of visiting Instagrammable cafés in Singapore
Instagrammable cafes can be described as aesthetically appealing cafes, allowing one to boast about having gone to the cafe. It typically includes an experience in which you will be able to take pictures of your food and drinks in interesting poses. Gram-worthy cafes can also be marked by their unique designs, ambiance, and innovative concepts.
The idea of Instagrammable cafes is that they provide unique aesthetics that you can share with your followers. With many people having social media platforms such as Instagram, Facebook, and Twitter, it makes sense for shops to create interesting concepts which will entice customers to come to take photos. This encourages businesses to be creative in their designs, providing aesthetically-pleasing cafes for people to enjoy.
Instagrammable cafés are more than just a place to have coffee or tea. They are about taking away great memories that one can relish for days on end. The Instagrammable cafés of Singapore are full of character – both figuratively and literally. They attract the attention of tourists, locals, and Instagrammers alike. One can hardly walk out without spotting someone taking a picture or two by their cafés https://nowboarding.changiairport.com/live-local/instagrammable-cafes-in-singapore-to-take-your-best-shot.html .
Usually, these cafés have interesting decor which makes them stand out from the rest. Additionally, they offer food and drinks that are Instagrammable as well. Some offer only specialties like cakes, while others offer both cakes and main courses.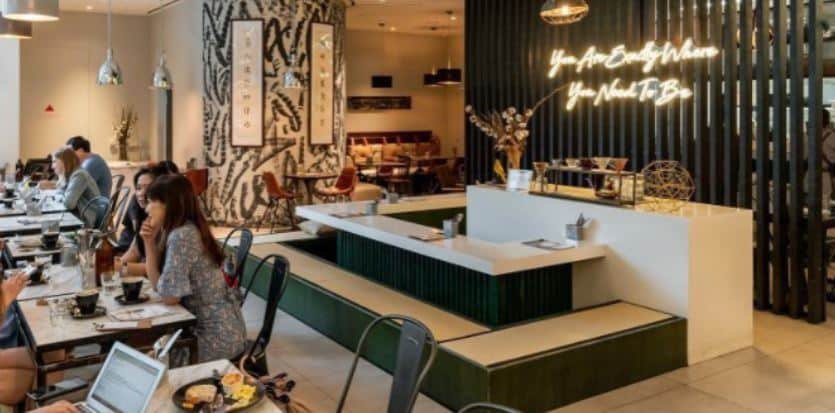 Some cafés also carry interesting themes that come with their photo-taking appeal. Some even allow patrons to dress up in maid costumes.
On top of that, there are cafés which have interesting utensils and tools that can be used to take creative photos. That in itself is enough to make tourists want to visit.
Plus, cafés are great places for people-watching. Patrons can get a better understanding of the local culture and lifestyle by observing what other customers do at their cafés. There is something that makes this activity more entertaining than simply looking around – it's the thrill of spotting someone taking pictures of their food without eating.
That is not all, though. Cafés are also great places to meet friends and catch up with old ones. They provide the perfect ambiance for relaxing and unwinding after a day's work or school. Some cafés even hold events like live music shows or poetry recitals that allow customers to engage in healthy conversation with others.
People can also take their food and drinks to go, so they do not need to worry about lingering for hours on end. This is particularly useful if one needs to catch up on work or study.
Instagrammable cafés also allow patrons to take home memories that last a lifetime. When friends and family ask them about their trip to Singapore, they can then share photos of their time spent in these cafés. Memories like that are hard to come by which only makes the experience even more worthwhile.
If you are looking for something fun to do, look no further than Instagrammable cafés in Singapore. They are the perfect places for people of all ages, so everyone is bound to find something interesting. There is no limit to the kind of fun you will have there.
Read more: How to Find Affordable Restaurants in Singapore?