10 Reasons to Hire a Luxury Vehicle that you may not have Thought of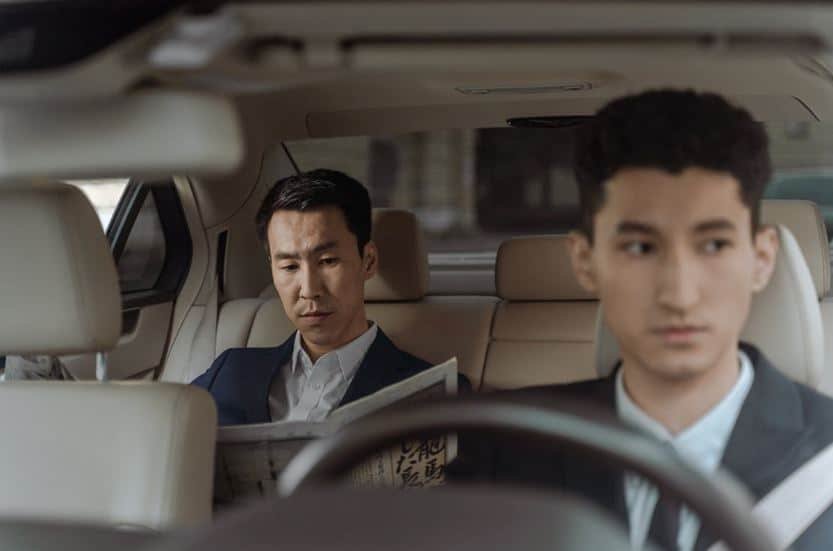 Whether you're wanting to impress a cooperate share holder or simply needing a convenient ride for a wedding or wine tour, here are some reasons why a luxury coach hire is a brilliant idea.
You're not the one driving.
It can be a red eye airport run, a wedding or wine tour, but, driving in certain conditions can be a bit of a chore.
Taking the trek to the airport to catch a red eye flight with your family or business team can be quite taxing, physically as well as mentally.
A wedding is a special occasion, where you get the privilege of witnessing two people you love sealing their commitment in an official ceremony.
Driving on a wine tour can be taxing, with trying to find parking and fitting everyone in your suburban vehicle.
Hiring a coach will take the hassle out of everything, whilst you sit back, relax and enjoy the ride.
You can ensure your business associates are collected, transferred and driven around in style.
If your company is hosting events with shareholders from other states of Australia or even other countries, you want to ensure they are collected from the air port and transferred to their hotel safely.
You can add that extra element of professionalism and care by hiring a corporate vehicle to ferry them around.
They'll be grateful you've thought of them and you'll feel relaxed with the knowledge that they will get to meetings and other relevant important meetings in style and comfort.
It can look totally glam
Large group bookings for weddings, balls or other formal events can be catered with an air of grace, elegance and sophistication.
Being dropped off and collected by a cooperate vehicle can make sure you look great with a rock star vibe without the fuss of larger more cumbersome vehicles.
Check out: 5 Of The Most Desirable Vintage Cars In The World
Their drivers can speak other languages
We live in a versatile and multicultural country.
If you are having guests from over sea and want to show them the sights and take them on tours and adventures, a corporate bus will keep that essence of holiday vibe and the company may also be able to provide a driver who speaks the same language as your guests.
This will help make your visitors feel welcome and comfortable, as well as keeping them entertained in safety and comfort.
They can even take you on a group outing interstate.
Australia really is a beautiful and vast country.
We are blessed with magnificent beaches, tranquil forests and breath-taking national parks.
There is so much to see and do, one could spend nearly a life time traveling around our beautiful island and still not see it all.
Whether it be a family group or a catch up with friends wanting to see the sights and take a short journey interstate, a larger corporate bus provides all the creature comforts, without the dram of flight bookings and transfers.
This way you get to decide where you'll stop and the sights you'd like to see.
Just like a design it yourself Contiki tour!
They can be all secret service too
We've all seen those dark vehicles with the tinted windows driving the most elite of our community around.
Whether it be the Prime Minister or the Royals, they use a corporate vehicle.
If you're feeling the need to travel as though you're a secret agent or have some larger scale VIPs you need to get from place to place, utilising one of these services will see the task completed with the utmost decorum and privacy.
School excursions and camps.
I have vivid memories of the bus my school used to trek us out to school camps and excursions and it definitely wasn't the most comfortable of rides at times.
Think the older style blue and white bus with no seat belts and a rather bumpy ride no matter what the road conditions were and you'll be right there in memory lane with me, lol.
We have moved forward from the old rickety bus and most schools will want to ensure the vehicle is safe and their students are comfortable for their journey to and from camps and other exciting activities.
Luxury coaches come in a range of sizes and styles to fit all groups and budgets.
And then there's shopping.
This is another event for the girls (or boys too) who might enjoy the odd shopping tour.
If you're wanting to check out factory outlets or main stream bootleg factories and want to grab a few friends to do it with, getting a chauffeur to do it for you in a classy car can add a bit of class and grace to your shopping experience.
This might be fun if you're bridal shopping!
And speaking of hens and bucks' events.
A gathering of hens or bucks on a night out on the town, touring the sights is usually a carefully organised and well-prepared event.
The chief bridesmaid and groomsman want to do their best to guarantee as best as they can, that all members of the group get from A to B safely and without the use of multiple vehicles.
A personally driven stunning looking coach will add that extra special touch and take the need and stress out of having multiple drivers and cars.
They have ALL the goodies!
TV and DVD, PA systems can really help make a long drive more pleasurable and less monotonous, especially when there are young children on board.
Air-conditioning and toilets are pretty much essential on long commutes with multiple passengers.
This takes the need out of needing to stop for bathroom breaks on a lengthy commute which saves time.
The seats are also generally more comfortable for the longer journeys and can be used to rest and take naps in if you need it.
Instead of you needing to cart around all the creature comforts, they are already there waiting for you to use.
Learn more: How the Internet is Changing the way we Buy Vehicles