10 Reasons Why Wearing Streetwear Is A Good Idea
Streetwear is a constant in the world of fashion. There is something for everyone, from androgynous aesthetics to contemporary interpretations of vintage patterns. Streetwear is a way of life, not merely a fashion fad. Streetwear offers a multitude of functional style alternatives in addition to making you seem fashionable. So why should you think about adopting the look? We've come up with some justifications on why dressing in streetwear could be the best approach to show off your personal style! Continue reading for all of our helpful advice that will help you make sure you get the most use out of any items that end up being rotational closet mainstays!
[lwptoc]
Look Fashionable Without Breaking The Bank
Streetwear is the ideal method to follow trends without going overboard with your spending. Being on-trend without breaking the bank is easy when you choose streetwear choices that look just as nice but cost substantially less than high-end items like designer jeans or sneakers. When it comes to streetwear, there is something available for everyone and any budget, whether it be a creative graphic t-shirt or a striking pair of sneakers. Furthermore, the streetwear clothing style makes it easy to mix and match items, allowing you to create a wholly unique look that suits your personal style.
Make A Statement With Your Outfit
Each and every outfit you wear, when you wear streetwear, gives you the chance to express yourself! Streetwear may be customized in a number of ways, allowing wearers to show their unique style, from edgy designs on tees to vibrant colors in bottoms. If you want to stand out and make a statement, whether you choose an all-white outfit or employ the newest fashions, it is the ideal approach to do it.
Choose Comfort Over Anything Else
Comfort is crucial when it comes to clothing! Streetwear products, in contrast to certain high-end designer pieces, are often created with more comfortable fabric that promotes maximum flexibility and movement. This implies that you may easily dress up any clothing while maintaining a trendy appearance without sacrificing your degree of comfort. Also, there are many loose-fitting choices like sweatpants or hoodies that never go out of style.
Create Your Own Trends
What was previously "in" might not be "in" now, and vice versa. This is the beauty of streetwear: it changes constantly. This is fantastic news since it enables you to express your uniqueness without giving in to pressure to conform to trends. Create a distinctive appearance that will attract attention as you go down the street by mixing and matching numerous items from various brands and eras. There's no need to worry about compromising comfort for fashion because streetwear's emphasis on comfort is the one aspect that never changes
Invest in Quality Pieces
The fact that streetwear can be both expensive and inexpensive is one of its main benefits. You may easily invest in pieces that are long-lasting and fashionable since high quality materials and textiles are frequently accessible in the same price range. As a consequence, you won't need to buy new clothes all the time; rather, you may gradually build up your wardrobe as you discover products that complement your style and endure for many years.
Check out: Do Air Force Ones Come in Different Colors?
Accessibility
The appeal of streetwear is that it is widely accessible and easily obtained. You can easily locate the newest streetwear trends online or at your local mall if you're seeking them. Everyone has a lot of alternatives when deciding which products to include in their wardrobe because there are innumerable businesses selling goods with styles that vary from traditional to cutting-edge. You may even create your own parts if you're feeling very inventive to ensure that they are wholly original.
Mix And Match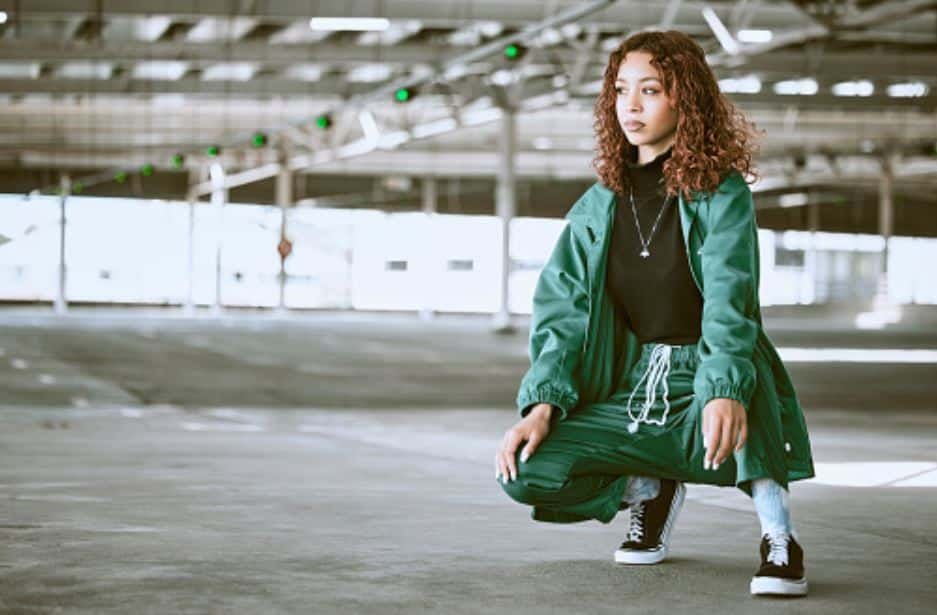 There are countless ways to mix and combine various streetwear trends to create a unique and personalized appearance; streetwear is not a one-size-fits-all style. You may combine a graphic shirt with jeans for a vintage 90s look or a hoodie with cargo trousers for an easy urban look. Finding the ideal set of options that complements your own style is simple with so many options available. Also, it is a fantastic method to express oneself without having to commit to a single appearance.
Streetwear Comes In A Variety Of Styles
Streetwear comes in a range of shapes and designs. Everyone may find something they like, whether it is the vivid and striking prints of Harajuku or the traditional New York City Street style. A variety of distinctive fabrics, like terry cloth, corduroy, and denim, are available for you to select from. Furthermore, with streetwear come numerous unusual accessories that you may employ to give your outfit even more personality, such as beanies and bucket hats.
An Easy Way To Stay On Trend
It's simple to remain up to date on popular trends without having to spend a lot of time researching them because streetwear is trend-driven and there are constantly new items being introduced. Also, you don't have to worry about having to buy a completely new wardrobe if one trend doesn't work for you and you want to move to another. Streetwear is an excellent method to keep up with trends more closely without spending a fortune.
It's Functional
The utility of streetwear is one of its most alluring features. Hoodies, tracksuits, and other comfortable clothing items are frequently seen in streetwear; this type of clothing is not only stylish but also useful! Also, the majority of items include waterproofing or thermal insulating qualities so you can keep warm and dry when necessary. Also, streetwear's affordability is something that always works in its favor because you don't have to spend exorbitant costs for fashionable goods.
Conclusion
To sum up, the reasons why streetwear is a fantastic way to show your particular style are only the tip of the iceberg as to why you should consider embracing this fad. Without needing to spend a fortune, streetwear offers a variety of ways for you to express who you are and flaunt your identity! So go ahead and explore the world of streetwear while making sure to visit our website for the newest fashion trends.
Read more: 10 Benefits Of Tech Clothing Versus Conventional Streetwear