Top Six Benefits of Unlimited Residential Internet Services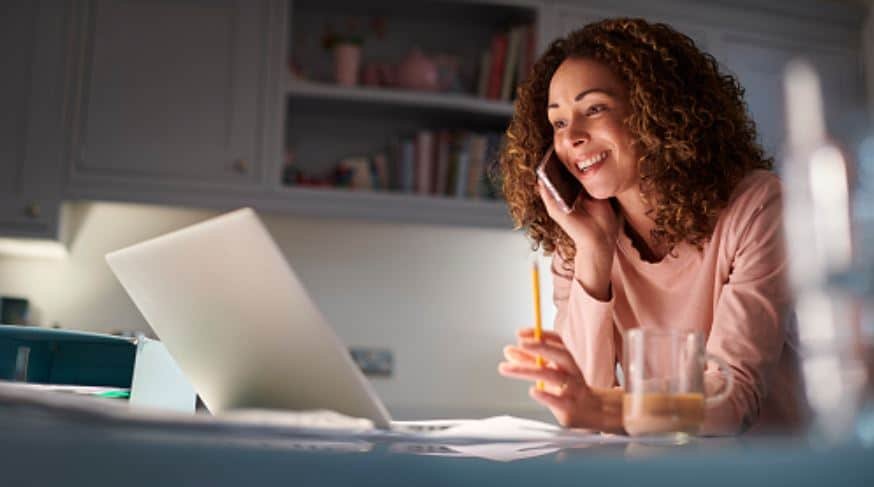 Nearly every Canadian has residential Internet services today, and they are central to daily life. You use it to check email, work from home, stream movies, and more. Many functions today use a lot of data, which can be expensive unless you have unlimited Internet as part of your package. This way, you will have the freedom to watch movies and programs when you want, play video games, and browse the Internet. Take a look at the top six benefits of unlimited residential Internet services.
[lwptoc]
You Can Work from Home
Many people started working from home during the pandemic, and they have continued to work remotely through today. You need to use the Internet to work remotely, whether you are collaborating, video conferencing, researching, or more. If you use unlimited residential Internet services, you won't have to worry that you will use up your data each month. You can do everything you need to do without ever being charged additional fees.
Everyone in the Family Can Stream
Most people today subscribe to some streaming services. With so many options, there is plenty to watch, from movies to series and documentaries. Streaming uses a lot of bandwidth, so if you have a limited amount, you will have to be careful with how much you use your streaming services. It can get expensive to stream beyond what is allotted. The best solution is to have unlimited Internet from a provider like Execulink Telecom so that you can watch whatever you want throughout each month.
Unlimited Services Are Great for Large Families
When you have more people living in your home, you will need more bandwidth for Internet activities. You may find that someone is working, another family member is gaming, and a third is streaming a movie. You can blow through your data quickly if you don't have unlimited services. Nobody wants to be limited and forced to take turns using the Internet; instead, you can choose unlimited services so that everyone can do what they need to do.
You Need Unlimited Services for Gaming
Gaming is one of the most popular activities that people do online, and it takes a lot of data. Someone in your family may spend hours gaming each weekday and even more time on the weekends. You will also find that games and consoles regularly update with the latest security fixes and features, and you need to have the data available for this. Having unlimited Internet services helps to ensure that daily members can enjoy their games.
All Your Devices Can Be Updated
In addition to your computers, smartphones, tablets, and televisions, you may have other devices connected to the Internet. Smarthome devices are common today, and people have everything from security cameras to smart doorbell cameras, smart light bulbs, and more. All of these devices will update whenever a new update is released, and they need to be connected to the Internet. When you have unlimited Internet, you will never have to worry that your devices aren't up to date with the latest versions of software and hardware.
You Also Get Unlimited VoIP
When you choose unlimited residential Internet services, you also get unlimited VoIP. Voice over Internet protocol is a way to communicate using the Internet. It is easy to use, and you can communicate with anyone on any device. You can use it in place of a traditional landline, and with unlimited Internet, you won't need to worry about how much data you have available. This is one more way to communicate and instantly get in touch with anyone when you need to. Having options makes it easier than ever to ensure that you never miss an important call.