Top Cross-Genre Superhero Films On Hulu
Hulu's streaming service offers a wide selection of high-quality superhero films to satisfy fans' cravings for this genre.
The superhero film genre has been very popular in recent years. Superhero movies are more popular than ever thanks to the likes of DC's blockbuster Batman flicks and Joker spin-off and Marvel's painstakingly constructed cinematic universe, which has produced smashes like Avengers: Endgame and Black Panther.
Hulu is a geo-restricted streaming platform that can only be accessed from the USA. However, you can use a VPN like ExpressVPN to access Hulu content from NZ or other countries outside the USA.
Even while Disney Plus has the exclusive Marvel flicks and HBO Max has the DC features, Hulu still has a lot to offer in the way of heroic adventures.
Hulu's original superhero episodes like Hit-Monkey and M.O.D.O.K. have been popular as of late, but the streaming service also offers some interesting films.
[lwptoc]
6 Top Cross-Genre Superhero Films On Hulu
Captain America: The First Avenger
The origin of Captain America is told in the fifth installment of the Marvel Cinematic Universe film series, titled Captain America: The First Avenger. The film is set amid WWII and naturally examines several facets of the conflict, most notably the creation of the Captain America character as a military propaganda symbol.
The pursuit scene shortly after Steve Rogers receives the super serum is one of the most famous action sequences in the MCU. The scene's small shops and automobiles remind us the film is set in the 1940s.
The Crow
The Crow has achieved mythological status throughout the years. This 1994 film stars Brandon Lee as Eric Draven, a rock star who is revived to seek revenge for the deaths of his fiancee and himself.
The film's bold adoption of a gothic aesthetic extended from its ambiance to Draven's character design, but it was Lee's performance that brought the style to life.
The Crow is an original film; the combination of Brandon Lee's unique performance and Dariusz Wolski's moody camerawork made for an unforgettable piece of cinematic art that the franchise's follow-ups have been unable to match.
You can also check out Top Netflix Movies Filmed in Australia.
Watchmen
From the beginning, Watchmen was intended by director Zack Snyder to be in a league of its own among superhero movies. The film is based on the same-named comic book series and takes place in an alternative reality in which the USA wins the Vietnam War.
The masked crusaders in this show are not godlike entities but rather ordinary citizens trying to make a difference in the world. The movie's protagonists and antagonists both have pessimistic and cynical worldviews, and the film wastes no time in proving both correct.
The fandom behind Watchmen makes it one of the most successful movies of all time. Snyder was adamant about staying true to the comics, so he recreated many of the most memorable panels. Anyone who appreciates well-executed satire or parodies of a certain genre should check out this dark take on the superhero genre.
Spider-Man: Homecoming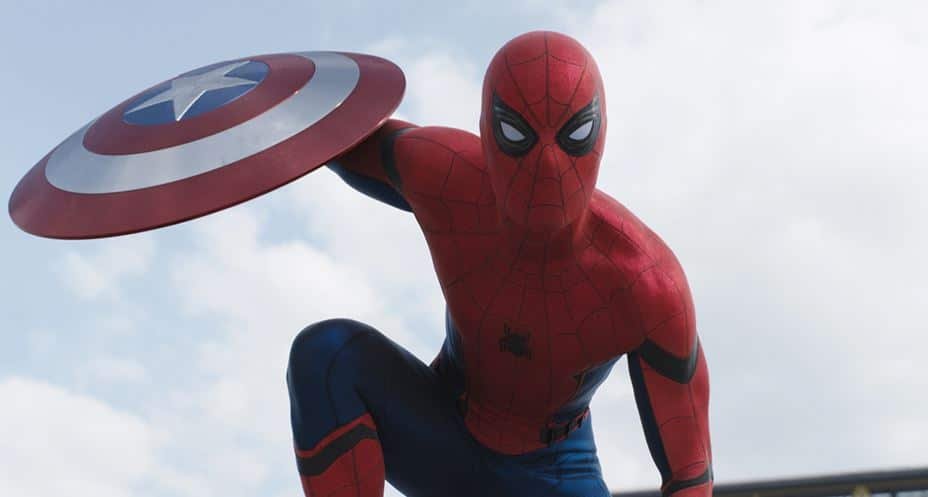 When Spider-Man appeared in Civil War, Marvel Cinematic Universe fans were ecstatic. Spider-Man: Homecoming, the first solo outing for the Marvel Cinematic Universe's version of the web-slinger, set Tom Holland's version of the character in his high school hometown.
Holland's Spider-Man remained true to the comic book character in every way, retaining the humor, charm, and juvenile worries that made him so endearing.
We got everything we needed in Homecoming to produce a great high school film. Several humorous moments occurred, most of them related to Peter Parker's antics in high school.
The film's core subject was coming of age as viewers saw Peter (Holland) try to fill the shoes of an Avenger-sized hero.
Learn more about Spider-Man: Homecoming.
Deadpool
Deadpool is a movie that has been highly awaited for a long time, and it didn't let anybody down when it finally came out in 2016. Read about how Wade Wilson, a character from Marvel comics, gets horrifically deformed by an experiment yet gifted with healing skills.
After a short but notorious turn as Deadpool in X-Men Origins: Wolverine, Ryan Reynolds returned to the character and received widespread critical praise.
Deadpool was a huge success with audiences everywhere, earning over $1 billion at the worldwide box office. As a whole, Deadpool has hilariously bawdy jokes and top-notch comic turns from all of its actors. Those who haven't seen it yet may do so, thankfully, thanks to Hulu's streaming service.
Deadpool 2
A sequel to Deadpool was expectedly produced within two years after the original movie's triumph. Ryan Reynolds is back in the role of the merc with a mouth, and this time he's even more hilarious than before.
Future Deadpool companion Cable, played by Josh Brolin, also joins the cast. They must work together to prevent a mutant from developing into one of the most dangerous antagonists in their world.
The premise of Deadpool 2 may be similar to those of previous science fiction movies, but the movie nonetheless received high marks for its comedy, over-the-top violence, and unexpectedly touching moments.
Deadpool 2 is a great follow-up since it has even more X-Men characters and fourth-wall breaching than the first film. With a Hulu membership, viewers can see both Deadpool movies in one sitting.
Conclusion
If you have Hulu, you should know by now which superhero films are worth seeing. You may read this post again if you're still puzzled about what the best superhero movies are on Hulu.
Hulu isn't only a place to watch movies; it also has some great superhero web shows. Hulu is restricted outside of the United States, but you can use a VPN to watch it from anywhere in the world.
Check out: When Is Miraculous Ladybug Season 4 Coming Out On Netflix?