Digitalization of Education: Advantages and Disadvantages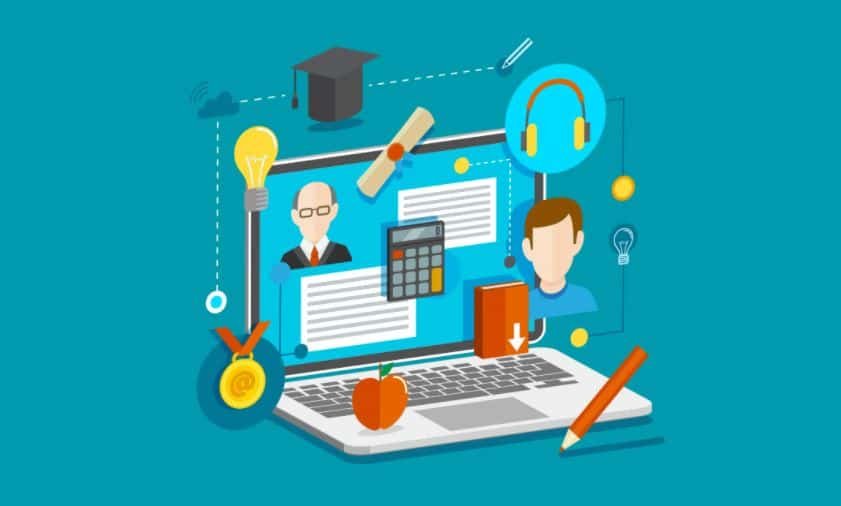 Even though digitalization of education is an unavoidable path due to the technological era, and innovations, there are still lots of controversies around. More complaints and doubts appear among parents of students who are afraid of the studying progress when their children neglect the importance of paper books and eye-to-eye classes. Let's figure out whether such a digitalization is good or bad at last.
The Profile of Digitized Education
It is worth starting with the latest events which we have partially managed to overcome – COVID-19. The pandemic did not give a chance to educational establishments to keep their heads above the water in the end but simply made students study at home. What are the outcomes of such distance learning? Lauren Bradshaw, an academic writing specialist at a professional essay service CustomWritings says "First off, students were obliged to stay at home and be glued to the desktop screens in order to visit Zoom or Skype classes. Secondly, students were deprived of communication with others and individual professors' feedback regarding their progress. Thirdly, many educational establishments were forced to be closed forever because of left teachers, and lack of financial support from governments."
They are mostly negative impacts of digitized education. On the other hand, now schools, colleges, and universities have resumed their duties, but the studying progress is no longer like before. Now, professors emphasize more on the necessity of distance learning, because many classes are ongoing better online.
Overall, the advantages of digitalization look the following way:
A more entertaining way of learning material. Professors managed to change their teaching ways by involving games, and alone-online research of materials;
Students are not stuck to one location. They can literally learn from anywhere. Instead of physical attendance of educational establishments, they can grab a laptop and sit in the park listening to a course;
Students learn time management. If a college has its own online network with recorded materials, and online classes, a student can study them all 24/7. For instance, English tests can be passed online even late at night. This is the best thing for students who have part-time jobs;
Customization of process. Students may access courses that are individually tailored per one's studying level or progress;
Sharing of materials. Professors may share important materials with all students at once. Before, students were made to visit libraries to find the appropriate book, while now everything can rely on online depository of books;
Digitalization boosts confidence and independence. In simple terms, some students avoid visiting classes in person which they are afraid of because of poor self-esteem among others. Beyond that, they learn how to build their motivation appropriately to catch up with all tasks alone, rather than being hurried up by professors at college.
Pitfalls of digitized education:
Not all students may afford to buy computers, tablets to study online. They struggle with money and have to reinvent the wheel in accessing online classes. It lowers their self-esteem;
It is easier to lag behind other students. When one is not controlled and supervised by a professor, there are higher chances of deteriorating studying progress. It especially concerns online classes, where students take advantage of their professors' indulgence;
Digitalization worsens collaboration and communication with others. When they are always bound to communicate through gadgets, they forget how to talk or deliver homework in person. The best ideas still come only when like-minded people have personal communications;
Many employers still neglect the quality of online education. Yes, such employers do exist, and they are not ready in full to accept such candidates for serious vacancies;
Parents should skip their work. Depending on the age of a student, minors especially should study under their parents' control because they will lack concentration. It leads to some problems with work and schedules;
Some students (when tied to gadgets) find themselves bored and unmotivated. Procrastination should be broken as soon as possible, or it may also lead to depression which, in turn, will lead to the engagement of medical professionals;
When a student has to do everything with the help of computers without the engagement of groups on eye-to-eye, it will be harder to stay motivated and succeed in full.
As you could see, most of the advantages and disadvantages were referred to as online/distance learning. Speaking of digitalization of classes in technical terms, it is another point of view.
For instance, it concerns schools, colleges, and universities that become equipped with gadgets. Yes, it is common for most modern educational establishments, however, it cannot be said about countries and regions where students do not have any access to Wi-Fi. There will be digitalization, but gradually only.
How Parents Should Assist Their Children in Online Studying?
Finally, let's cover the importance of parents' participation. Regardless of the age of your student, you should always help and make advances with difficulties. If your children attend primary school and are bound to online classes and online projects, you should help them during the first approaches. Show, and explain, the good side of computers for studying purposes. Guide them, and share interesting learning sources where they can boost their existing knowledge.
Read more: Benefits of Document Management System