What Things You Should Know as Beginner Lawyer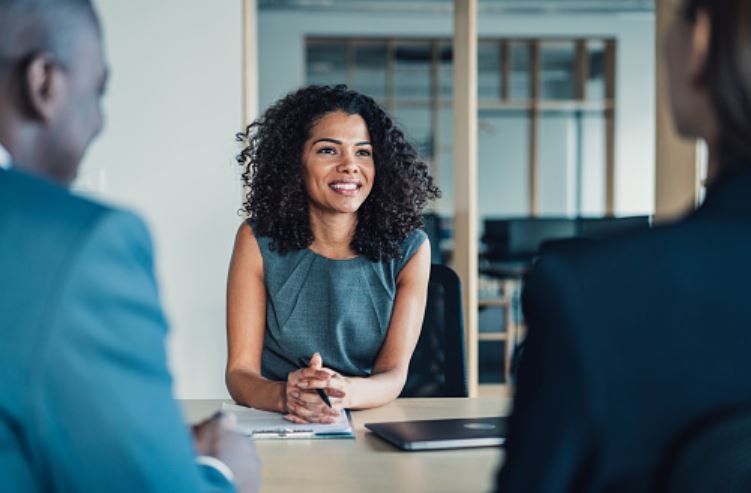 Lawyers work nonstop to advocate, innovate, and establish new precedents. In addition, many people choose to study and practice this subject as a career route because of their influence on others. Even though the term may appear to be one-note, there are several professional positions, such as contract attorneys, environmental lawyers, family lawyers, and so on.
Lawyers and attorneys can work in various law sectors, and their professional positions might differ in terms of obligations. However, these experts must possess several important talents to be effective on the job that Grow Law Firm is going to teach you about.
Therefore, to become a lawyer, you must have the appropriate abilities, no matter what profession you want to practice.
[lwptoc]
Key Skills For Fresh Lawyers
Sincerity Toward Your Client And The Court
If a lawyer engages in dishonest behavior, the appropriate function of the legal profession is jeopardized. This can be the smallest thing such as lying on your attorney's cover letter about your experience and expertise. Misleading the court is a disciplinary offense that usually results in a strike.
Similarly, deceiving a client is taken seriously. When they begin their employment, no lawyer would consider the potential of misleading the court or their client. However, it occurs more frequently than you may think. For example, a lawyer may promise their client that they will complete work by a specified deadline.
Work demands mount, and the lawyer fails to complete that particular work in the time specified. So what begins as an endeavor to make a client happy ends with a very unhappy client and the prospect of serious disciplinary penalties for the lawyer.
We all have these flaws, but honesty is always the best and only policy. Unfortunately, similar dangers occur while appearing in court. It is simple to dodge the wrath of the court or an opponent by claiming that something has been done when it has not.
There is no tolerance for purposeful or casual error when addressing the court. Regardless matter the penalties, complete honesty is necessary.
Commercial Consciousness
One of the most crucial talents for attorneys is awareness of current events in local, national, and global business, particularly concerning a law firm and its customers. Employees are expected to sell their services to new clients while developing trusted connections with existing ones. Accounting for a law firms is essential.
Finally, because law firms are companies, attorneys must understand the financial value of completing deadlines, keeping prices reasonable, and securely handling information.
Meanwhile, clients want their lawyers to completely grasp how their business operates and how larger social, political, and economic concerns may influence them.
Skills In Analysis And Research
Lawyers place a high value on their capacity to conduct extensive research on areas connected to their cases. As a lawyer, you must also be able to examine details, gather information, deduce context from clients and witnesses, and use other analytical tools.
This career frequently involves paperwork, complicated information, and other data that necessitate investigation and critical thinking about your work.
Regardless of their line of practice, lawyers must pay close attention to detail. Lawyers deal with various clients in various law firms, and their attention to detail allows them to notice anomalies in their clients' claims, obscure witness information, or other forms of data relating to the projects they work on.
Teamwork
The capacity to operate as a team is vital in any field, not just law. In a team, basic abilities such as respect and empathy are crucial, and individuals who cannot listen to and consider the perspectives of others will fall behind.
People who love working with you will want to work with you again and refer you to others, which is unquestionably the finest method to advance in your profession and can be boosted with an attorney answering service.
Participating in teams and societies at school and university is a terrific opportunity to have fun and meet friends while also learning vital collaboration skills!
Independence And Initiative
While collaboration is crucial for success, it is also necessary to be decisive when the occasion calls for it. You will be given responsibility as a trainee lawyer and must rise to it by creating your own answers to difficulties rather than depending solely on others.
That does not imply you must struggle alone. Taking the initiative entails knowing when to ask questions or seek assistance.
You can hone this talent at any age. Consider a moment when you had to make a tough decision, whether due to homework or a talk with a friend.
Your Reputation Is Essential
Our profession works best when we trust one another. It will not take you long to establish a reputation in the legal profession.
Opposing lawyers will listen to what you say if you establish yourself as knowledgeable and trustworthy. This is clearly in your client's best interests.
As a result, you must constantly conduct yourself in a way that benefits your reputation. Conversely, when you do anything that doubts other attorneys' or clients' honesty and integrity, your reputation is harmed, and you can suffer.
This, in turn, undermines public trust in the legal profession and, eventually, challenges the rule of law.
Organizational Abilities
Client records, vital papers, and other records are part of the job. Many attorneys devise techniques for organizing critical papers and information, and they frequently employ computer tools to assist them in keeping track of calendars, appointments, hearings, and other job-related activities.
Effective time management is also essential in this profession due to attorney billable hours. For example, lawyers often bill hourly, which involves remaining on track for client meetings, mediation, hearings, and other activities during working hours.
In addition to organizing and tracking time spent with customers, it is critical to efficiently devote time to other professional duties such as researching, completing documentation, or acquiring information.
Conclusion
Working in the legal profession requires a specific skill set, especially if you want to succeed. Now that you know what legal skills you need and how to improve them, you can confidently start your profession.
Lawyer abilities include a wide range of hard and soft talents that are both profession-specific and transferable. As an attorney, you'll need various talents, including communication, understanding legal processes, standards, and laws, interpersonal skills, critical thinking, and problem-solving.
Furthermore, many attorneys are technically competent and frequently utilize programs and apps such as word processors, spreadsheet software, scheduling software, and technical communication tools.