How will Post COVID Era Look Like for Startups?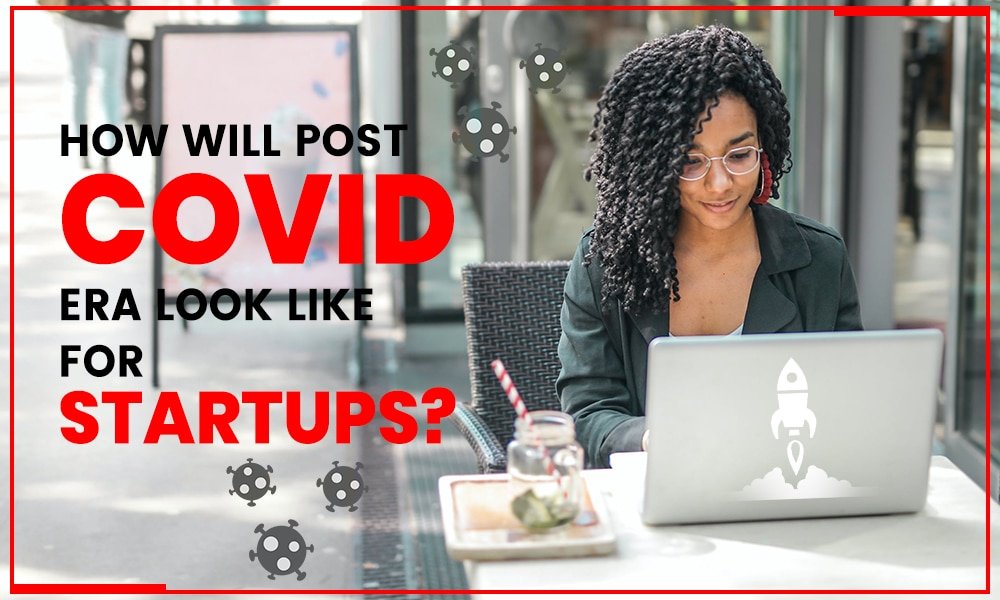 The post-COVID-19 pandemic scenario has been such an unprecedented occurrence in the world's history, which no one had ever expected to happen in their lifetimes. The pandemic has proved to be a significant factor causing isolation, a halt to all physical activities through lockdowns, economic paralysis, and the sense of despair the world over. All the business and social activities will witness a drastic and fundamental shift in policy and procedural strategies. Now, companies need to be far-reaching, easily accessible, adopt a humanitarian system, and earn the customers' confidence and trust.
In such situations, Fluper is an app development agency that is leaving no stone unturned in bringing the best alternatives and strategies for the post-COVID-19 working scenarios. It is efficiently making new adjustments to meet the latest market requirements and conditions.
The startups like Fluper have a significant role to play in the post-COVID-19 era, based on their small business models, but vast possibilities. The way the business strategies are going to be adopted and affected are discussed below:
[lwptoc]
Be Good, Do Good
Apart from the Government initiatives, worldwide, it is also the responsibility of startups and small entrepreneurs to contribute towards the social cause by somewhat reducing the profit margins for society's overall wellbeing. The management at Fluper, an app development agency, understands an urgent need to repurpose the existing operating model and work towards a sustainable future for the broader population. It can also form a component of the Corporate Social Responsibility (CSR).
Potential Areas, as a temporary measure:
Health and Fitness
Online education
Entertainment
Gaming
Deliveries
There will be more extensive activity likely to be seen in the above fields of online business potential in the years to come, now.
Providing essential services at subsidized rates to earn goodwill and long-term gains should constitute the core operational strategy for sta455rtups, during, and post-COVID-19 scenario. You can be certain that other businesses will be doing that, so don't get lost amongst them, and ensure that you do everything you can to garner a positive future.
Harnessing Limited Resources
The post-COVID-19 scenario will be primarily affected by the happenings during the pandemic and the world over. The startups will have to harness the limited resources at its disposal to the maximum, and for that, the creativity factor is going to play a significant role. There would be a need to collaborate through partnerships with potential entities to innovate product and service deliveries. The small startups will have a more substantial role to play. An app development agency like Fluper seeks assistance from external enablers to boost growth, which shall ultimately benefit startups and extend their access to industry-specific insiders.
Working Towards Mental Well-being
More than ever, the need for emotional and mental security and well-being would attain the highest importance for all business and social activities in the years to come. The after-effects of COVID-19 would last longer than expected, and there would be an increased need for all companies, especially the startups, to take care of the founders and its team members' mental and emotional health.
Apart from regular activities, there is a need to indulge in self-healing processes, physical and emotional workouts, such as Yoga, meditation, relaxation, and indulging in hobbies and other recreational activities to maintain positivity. The online community participation in physical activities can also help in nurturing positive relationships.
By adopting a habit of enhancing emotional intelligence (EQ), Fluper paves the way for feel-good-factor, which also helps attain a sense of balance in all aspects of life.
Cut Down on Expenditure
The pandemic's significant impact has been the lockdown, which has stalled all the activities and resulted in expenditure on less useful products and services. There is a need to take stock of the financial situation and re-evaluation of the available resources. The cost-cutting on cost needs to be carried out in startups to increase cash-flow availability and focus on core business activity. The value addition in products and services shall help raise funds. The revenue-generation activities need to take center-stage in startup policies focused on adopting cash-flow-based strategies for a mobile app design company.
How you cut down on expenditure or handle your finances depends on the situation you currently find yourself in. If you have the opportunity to continue working while setting up your business or going back to school to help in preparation for starting your business, this is the most sensible option you should take. It will stand you in good stead for the future if you can ensure you have money coming in every month. For example, you won't feel the need to dip into any money set aside for marketing, designing, or creation stages.
If you are heading back to school before starting your own business, can you find ways to cut down on the costs before you do? Although the cost of your tuition won't affect the business directly, it is still connected. You wouldn't necessarily be going back to school if you didn't want to make a go of this startup, after all. Therefore, thinking about how to cut costs even at this point in your venture is wise. Online education may be your answer, as you won't have to travel, move, or give up work to attend full-time. You will find that there are loads of online programs; some specific in subjects that your business could relate to, such as a post masters FNP certificate for nurses thinking of opening their own practice or more generic business management programs if you want to ensure that you have what it takes to manage a team of people. You might find that you want to earn multiple degrees – the above examples together ensure you have the right qualifications to treat patients and also the right skills to manage a business.
Earning a degree online and from a top-quality school without spending as much as you would attending a more traditional school is a positive start to your new business venture. As you will have formed this mindset of saving money early on, you will find it a lot easier as you move forward with your business. You will look for alternative options that are just as good (if not better) that don't drain your bank completely. For example, as you think about how to furnish your new office or health practice, you could turn to second-hand stores. It may require a bit of upcycling and a good clean, but you will be amazed at how good they will look once a bit of hard work has gone into it. Your staff, customers, and patients won't even know that you didn't buy their furnishings straight out of a catalog.
Customer Proximity
The COVID-19 pandemic has given rise to a significant shift in customer lifestyles and preferences. There is a constant need for startups to keep the customers in the loop through constant proximity to deliver changed customer choices and requirements.
There is a need for startups to continually transform, personalize, and humanize and optimize customer experience. The customers' needs must be fulfilled in a simplified manner keeping in view their preferences for a particular product or service. The customer should be free to commence or discontinue their choices as per their sweet will. Though it is difficult to monitor the customers, it can be achieved through various tools for startups to keep proximity to its customers.
Be Local, Serve Global
With the advantage of the world being highly interconnected today, the startups have an added benefit of serving the local and global customers, depending upon their expertise and product and service delivery mechanism. The core business activities should be maintained for more significant trustworthiness and quality control.
The customers are willing to invest in a quality product, even at a slightly higher price. Still, here the startups have to catch in by offering discounts in their niche services and products for local and global customers.
The changed scenario, post-COVID-19, calls for innovative business strategies, such as the work from home culture is the new norm, and the focus has now shifted from the work-place to home specific needs.
You can apply this tip no matter what industry you find yourself in. Even if you are within the healthcare industry, you will find that patients need your help all over. Your business could be extremely successful if you opted to service both local and global communities, given that so many people require health services. Setting up a practice in your local area, where patients can attend physical examinations, for example, but having an office above the practice where you conduct telemedicine to people further afield gives your business the best chance at success. With the technology available, harness this as soon as possible so that you can make a name for yourself. It could be that telemedicine becomes the more popular service in time to come and that you are an industry leader because you were brave enough to take the plunge at the beginning of your startup story.
Conclusion
To evolve, innovate, reinvent, and deliver will be the main focus areas for the business activities, be it small or big, in the post-COVID-19 era, to achieve greater acceptability in the customers' minds.
Read more: 4 Public Health Issues Brought Forward by Covid-19