Watch Out For These Red Flags If You're Looking for an Apartment in Bangalore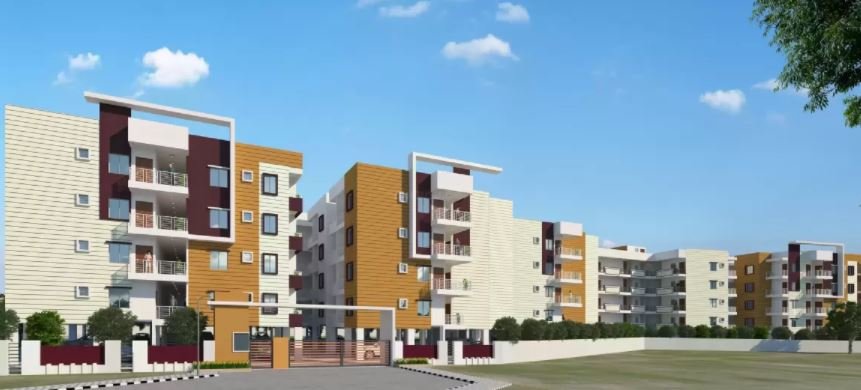 You've thought about living in Bangalore, that youth hub and centre of innovation, for pretty much your entire life. And now that you're about to move there and get ready for life in the Silicon Valley of India, you'll do whatever it takes to make those dreams a reality. This means that you need to find the best accommodation for yourself. A single room with an attached bathroom for rent in Bangalore might seem passable, but what you're looking for is perfection. So, you start to search through online listings and talk to brokers to find out what your options are. And as a first-timer, it's totally natural to make a few mistakes before you actually nail the apartment search. That's why we're here to help. Here are some red flags that you need to watch out for when you're looking for an apartment in Bangalore:
[lwptoc]
A perfect profile
They say that the first impression is the last impression, right? But when it comes to finding a great flat for yourself, you need to go beyond appearance. If you check out a flat listing online and it seems perfect, or too good to be true, it probably is. Because no matter how nice a place can look in pictures, there can be a different reality behind the camera. You need to do your due diligence by not taking an online listing or building a profile at face value. A lot of the postings online are made by brokers and might not even be genuine. So, make sure that you call up and verify the details about a property that you're interested in. It's best to visit the place in person before you make your decision.
There's no ventilation
Once you're actually inside a flat in Bangalore, you need to keep an eye out for the layout of the house. You might think that the city's eternally pleasant weather means that it's okay if you don't have too many windows, but that's not true. If your home doesn't have proper ventilation, it's going to feel a lot hotter and stuffier than a place with circulation. And if you're sharing with a flatmate, you're bound to get claustrophobic too. Plus, if your home doesn't have enough doors and windows, you won't have access to natural light, which will make you flat seem dingier and more cramped. So, choose a place that's airy and well-ventilated.
You're asked for an advance payment
It's normal for you to pay your first month's rent and security deposit once you sign the lease for your apartment. But if your landlord or broker wants you to hand over cash before you've signed on the dotted line or even seen the property, it's a definite red flag. There's no way that you can be charged a fee for a site visit, and you definitely should not be making rent payments without a proper contract in place. If your landlord or broker insists on a prior payment, there's a high chance that they're trying to scam you with a fake listing or adding unnecessary costs to your rent. So, make sure that no money changes hands until you've got a lease in front of you.
The building isn't well maintained
If you're looking for a 2 BHK in Bangalore for rent, your focus is on the apartment itself. And that's fine, but that doesn't mean you should ignore the building attached to the flat. You need to see the apartment as part of the larger ecosystem and judge it accordingly. Even if the flat you've selected is nice and well-maintained, if the building or housing complex is shabby, it means that the maintenance staff is not doing their jobs. You don't know what kind of problems you could face in the future due to this. You might run into hygiene and cleanliness issues, or your building could be understaffed in terms of security, putting your safety at risk. So, make sure that you find out about the larger building and how it functions along with your apartment.
Keeping an eye out for these red flags will ensure that you're able to save yourself time, money and hassle and find a flat that's actually right for you. Just remember to do your research well and try to make an informed decision. So, what are you waiting for? Go ahead and find your new apartment in a stress-free way!
Check out: 7 Tips To Help Business Professionals Choose Serviced Apartments