YouTube's Olympics Highlights Are Riddled With Propaganda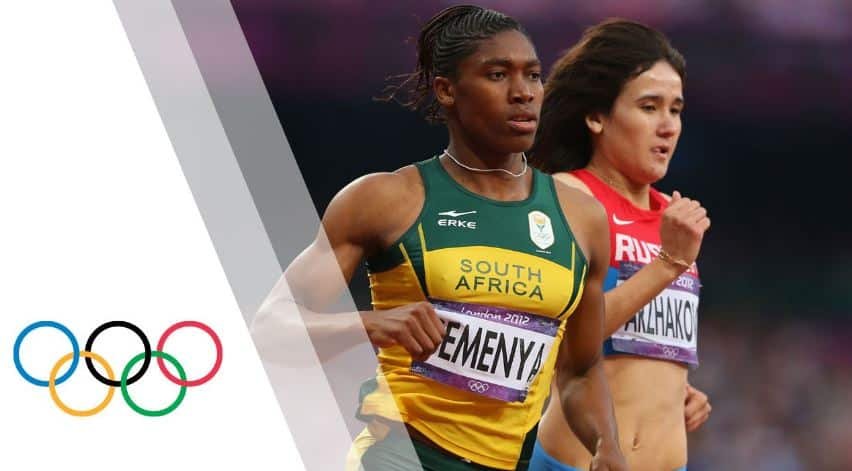 Sports enthusiasts expecting to catch the Beijing Winter Olympics on YouTube have received a nasty shock, as Olympics highlights are riddled with propaganda videos instead. WIRED's review of YouTube search results revealed that when people looked up terms such as "Beijing," "Olympics 2022," or "Beijing 2022", the top rankings would include pro-China and anti-China propaganda videos. This provides evidence of a clear bias in Google algorithms towards certain topics.
Despite being controversial and unrelated to the games, five of the most viral propaganda videos have garnered almost 900,000 views combined – placing them above real Olympic highlights.
Two videos with anti-Chinese sentiment surfaced in search results, originating from a group called The BL (The Beauty of Life). Facebook has previously connected this entity to Falun Gong, an outlawed spiritual movement that has been actively protesting against the Chinese Communist Party since 1999.
Western YouTubers who have been supported by China's Ministry of Foreign Affairs posted pro-China clips that competed for public attention. Comparable search outcomes were noticeable in the United States, Canada, and the United Kingdom. In the WIRED report, indications of manipulated viewership on patriotic Chinese videos emerged through inauthentic news outlets.
John Scott-Railton, a researcher from the University of Toronto's Citizen Lab research laboratory, discovered this influx of deceptive propaganda videos last month. On February 5, Scott-Railton noticed that after watching clips of skating and curling on YouTube, a video uploaded by an account affiliated with the Chinese government began to autoplay.
He recalled his experience, "I swiftly plunged the slippery slope from ice skating and curling to an onslaught of targeted propaganda." As of February 11, WIRED observed that these videos had ceased to play automatically. But the abundance of similar videos at the top of YouTube's search results implies a potential threat to Olympic-related campaigns as they struggle to break through the noise.
According to YouTube's Spokesperson FarshadShadloo, most videos appearing in search results are from reputable sources such as NBC Sports and the official Olympic highlights channel. He also shared that none of these videos violate YouTube's guidelines or policies.
Check out: How Much Longer can Rafael Nadal Keep Playing?
One of the recurrent themes in Beijing's propaganda videos is Eileen Gu, a US-born skier who decided to represent China at the 2019 Winter Olympics. However, Jason Lightfoot's YouTube video entitled "USA's Boycott FAILURE … Eileen Gu Wins Gold" is the leading search result for 'Beijing', racking up over 54,000 views and counting.
The US and Canada were integral members of the global diplomatic boycott against participating in the Beijing Winter Olympics. In Canada, the video by Jason Lightfoot was also visible when users researched "Olympics 2022" and "Winter Olympics," although further down at 26th and 33rd place, respectively.
However, in the video, Lightfoot explained that Western media could not accept Eileen Gu's decision to choose China over America. To them, this went against the ideals of their version of the American dream.
Cyrus Janssen, an American YouTuber, also has a video discussing why Gu chose to represent China. This video has amassed more than 400,000 views. Besides, the video available when you search "Beijing" on the internet summarizes Gu's life and highlights how anti-Asian hate crimes have increased in recent years in America. This has been covered by many other media sources as well.
"What the Chinese Think of the US Boycott of Beijing Olympics and Uyghur Issues," posted by Asian Boss, is the second most popular video for the "Beijing" search term. However, more than 300,000 people have watched the video, which allegedly interviews "ordinary Chinese citizens" in Shanghai. These citizens are asked their thoughts on the US government's decision to ban officials from attending the Beijing Olympics.
One interviewee believes that the United States is jealous of China's national and national successes. He continues by saying, "Take me, for example. My jeans cost over 30k RMB (US$4.7K). I highly doubt that many foreigners could even afford something like this."
So, there is no clear evidence linking a small group of YouTube users who support Beijing to the Chinese government. It's feasible that China unknowingly or involuntarily amplifies its content through its propaganda networks.
According to a December 2021 report by the Australian Strategic Policy Institute, the country's state-backed broadcaster and its Ministry of Foreign Affairs promote videos from the same accounts on social media.
Janssen and Lightfoot are also part of Chinese state broadcaster CGTN's global stringer program, implying they contribute to the outlet even if they don't have full-time employment.
However, not every video between commercials of ice hockey and speed skating was propaganda for China. A search for "Beijing" also found a video from The BL, which Snopes has branded as having a pro-Trump editorial bias.
Over the course of three days, the BL has published 98 videos. Of those, only one has garnered more than 10,000 views. Most notably, this video was recommended above Olympic highlights coverage from NBC Sports – which is saying something considering they're the official broadcaster in America.
In a short video of 2:50 minutes, the narrator tells the story of how a Polish female short-track speed skater was taken away in an ambulance after she voiced her complaints about getting conflicting Covid-19 test results. The video goes on to detail various athletes' complaints about the isolation conditions in China, including "mental stress" and "burnt food."
However, the BL also advertises them on the "Olympics 2022" search term. However, The BL did not respond when asked to comment on the advertised video titled, "Uyghur torchbearer disappears right after the match."
It is noticed by Robert Potter, co-CEO of an Australian security company, and researchers that the videos of both Asian Boss and Cyrus Janssen had been embedded various times on the Oakland website, which is basically a fake news website, and they helped them to play with the algorithm of YouTube.
Read more: 7 Ways To Build A Successful Career In Sports Management

Read more from Wired UK.